GPS Co-ordinates:
28°28'19.29"S
20°05'51.59"E
Hectares under production:
35ha
PUC Packing Number:
A6108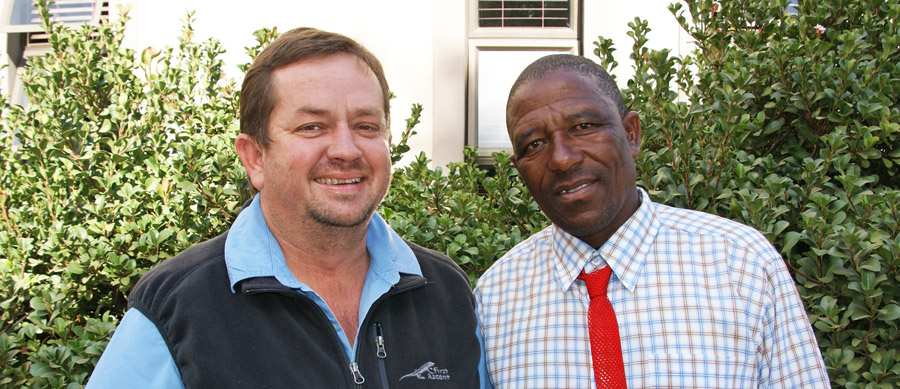 Pieter Dippenaar (Owner), Philemon Mongala (Production Manager)
In 1998 The Dippenaar Group bought Weltevrede and at the time this farm was completely undeveloped. Weltevrede has since been fully developed from scratch and today this 37 ha produces Prime, Flame, Thompson Seedless, ARRA15, MIDNIGHT BEAUTY®, Ivory™, Early Sweet®, Timco™ and Merbein (for raisins). They are planting Timpson™ this year. (2021)
Previously, all of Weltevrede's grapes were packed in Leerkrans packhouse, now they are currently constructing a brand new pack house and cooling facilty at Weltevrede.  This facility will be equipt with the latest MARCO technology and have a capacity of 40 tons per day.