Our People
Alwyn, Pieter and Paul Dippenaar acknowledge responsibility for the people who work for them and the families of their staff members.
As part of the ongoing practice on the farms, they implement a range of social and developmental benefits for their staff and their families. Table grape farming is highly intensive and success would be impossible without the skilled staff and the business employs 275 permanent workers and 1250 seasonal workers.
As the staff members are one of the company's most valuable resources, it is the Dippenaar brothers' heartfelt commitment to care for the needs of staff members and their families.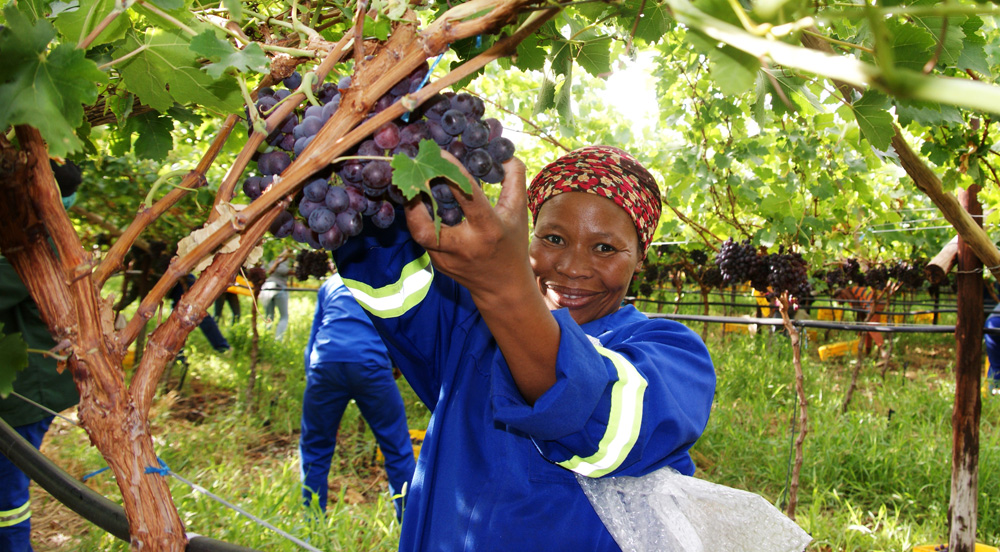 ETHICAL TREATMENT:
We always ensure that all our employees are treated fairly and ethically at all times.
SKILLS DEVELOPMENT:
We provide ongoing basic skills training for our employees, thus improving the capacity of our workforce as well as providing the opportunity for individuals to empower themselves through training.
HOUSING:
All employees receive housing with electricity, running water and sanitation. The housing is on the farms so the environment is relatively safe and our permanent people do not have to commute to work.
HEALTH CARE:
Our employees have access to clinics for primary health care for themselves and their children
CHILD CARE AND SCHOOLING:
We run crèche facilities on the farms to care for the pre-school children of our employees. Once the children reach school-going age, they attend local schools in the area.
SCHOLARSHIPS:
We believe in rewarding excellence and we therefore we provide scholarships based on merit to our employees and their children.
RECREATION:
As the employees live on the farms and spend most of their leisure time on the farms, we have recreational and sporting facilities available to them on the farms.