During the past 30 years Dippenaar & Seuns Boerdery (PJ Dippenaar and Sons Pty. Ltd.) has grown from strength to strength. The company has increased its hectares under production steadily from the early 1980's.
Currently there are more than 230ha in production and with plans for considerable further expansion in the near future. During the development period the company has also invested considerably in infrastructure and today the farms have modern pack houses with state-of-the art pre-pack facilities.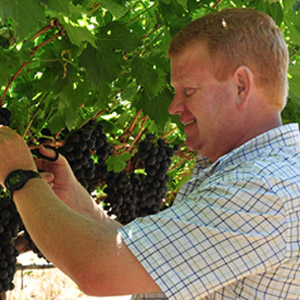 Alwyn Dippenaar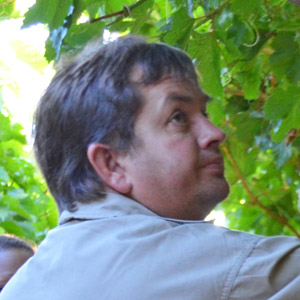 Pieter Dippenaar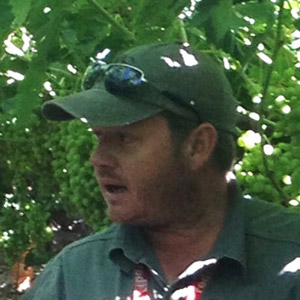 Paul Dippenaar
On 1 April 1982 Paul and Neeltjie Dippenaar bought Gamcaip in the Blouputs region and started farming the property. They are the parents of the three brothers and had previously been teachers. In subsequent years this was followed by the purchase of several other farms which led to the establishment of Dippenaar & Seuns Boerdery (PJ Dippenaar and Sons Pty. Ltd.) in 1995.
In the early 1980's most of the area's agricultural production consisted of annual cash crops and raisin production. The first cartons of table grapes were produced for both the local and the export markets in 1984 and the Dippenaars also started planted their first few hectares of Thompson Seedless grapes in the same year.
Alwyn Dippenaar, the eldest son, joined the farm in 1996, followed by Pieter in 1998. Paul Dippenaar Jnr, the youngest son joined the team in 2003. Between the brothers, today they own and manage six production units, namely: Gamcaip, Leerkrans, Weltevrede, Avontuur, Grand View and Bellevue.

PJ Dippenaar and Sons Pty. Ltd. was formed in 1995.
In 2007 the company was restructured into 3 production entities, each with its own responsibilities –
LA Grape Farms Pty Ltd;
Gamcaip Grape Farms Pty Ltd.
Jowilita Farms Pty Ltd.
PJ Dippenaar and Sons Pty. Ltd. has remained the holding company and is responsible for marketing. During 2010 the formal exporting company Dippenaar Choice Fruit was established.
In September 2011 LA Grape Farms and Jowilita Farms joined forces to purchase Grand View Grape Farms. Currently these companies hold equal shares (34% each).
Bokamoso Trust was established at the same time to provided employees that have worked for the company for many years with shareholding within Grand View Grape Farms. These shares will be passed on 1 December 2015 after the formal transfer of water rights after which Bokamoso Trust will have 26% shares.