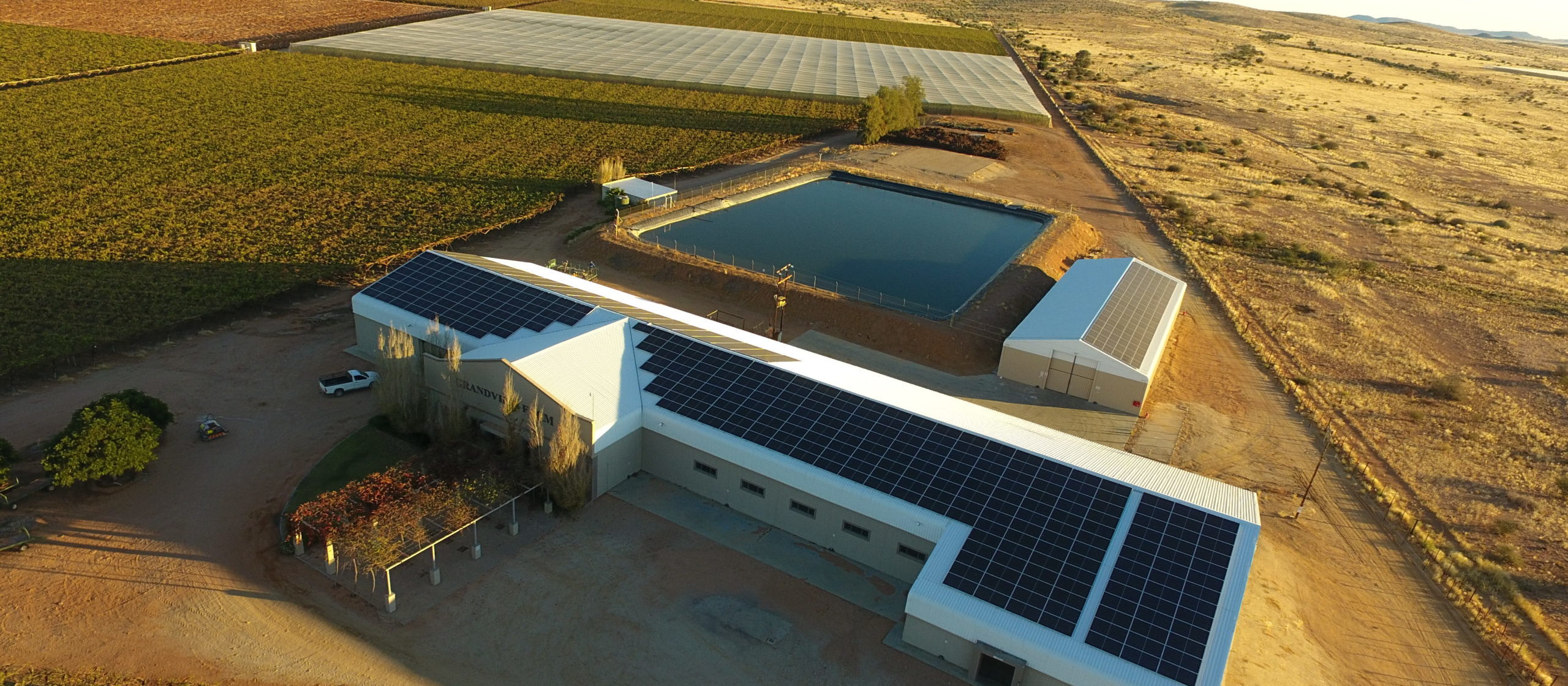 GPS Co-ordinates:
28°40'38.30"S
20°25'16.88"E
Hectares under production:
50ha
PUC Packing Number:
A7270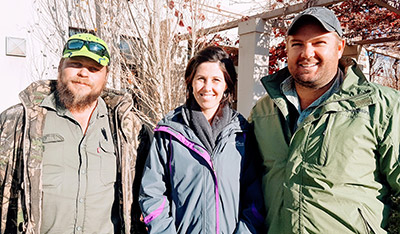 AJ Basson (Junior Production Manager), Zarene Smit (administration, wages and accreditations) and Frans Smit (Production Manager)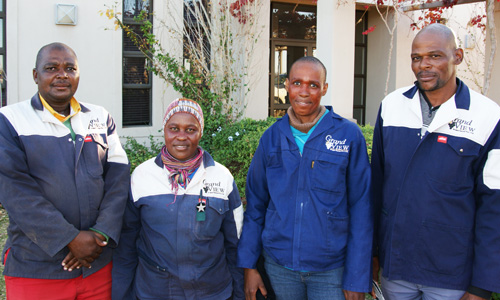 Berend Olifant (Assistant Manager), Doreen Mongala (Assistant Manager), Dorcas Kgetsi (Assistant Manager), Alfred Magabe (Assistant Manager)
In 2012 Alwyn and Pieter Dippenaar bought Melkbosrant and have since renamed this farm Grand View Grape Farms. At the time the farm had 33ha under production. Since then the vineyards have been expanded by a further 17ha. Varieties include Prime, Flame, Ivory™, Thompson Seedles, Timco™, Allison™ and Merbein (for raisins). They are also planting a new white seedless SNFL variety, called Navsel 1. (2021)
A new pack house was built in 2013 that has a daily packing capacity of 10 000 cartons. The pack house was fitted with the MARCO packing technology in 2016.